If I had to choose one word to describe these two, it would have to be FUN. They took no time warming up to the camera and were immediately full of laughter and affection. Due to the crazy weather (rain one second, full sun the next) we pretty much had Gasworks to ourselves, and we took full advantage. I love how moody the sky was at some points. Can't wait for Tara and Howard's wedding in May on the Skansonia!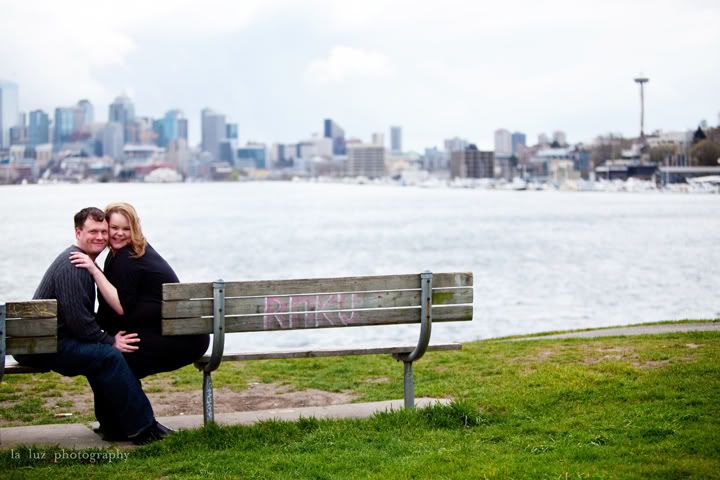 Love this one: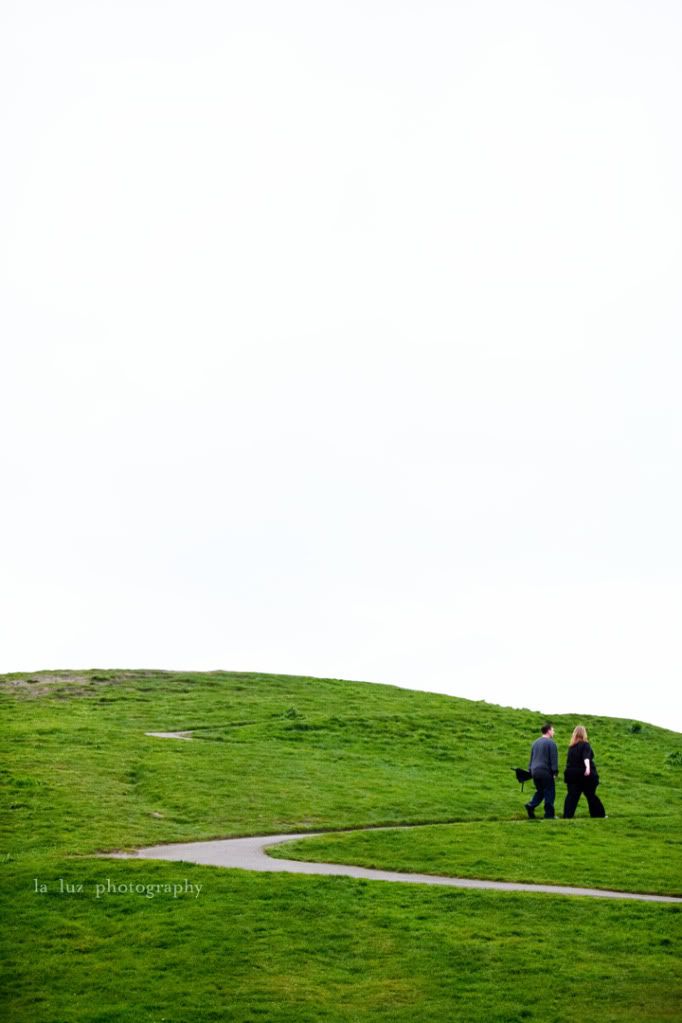 This next series of three is my hands-down fav. Their expressions are priceless!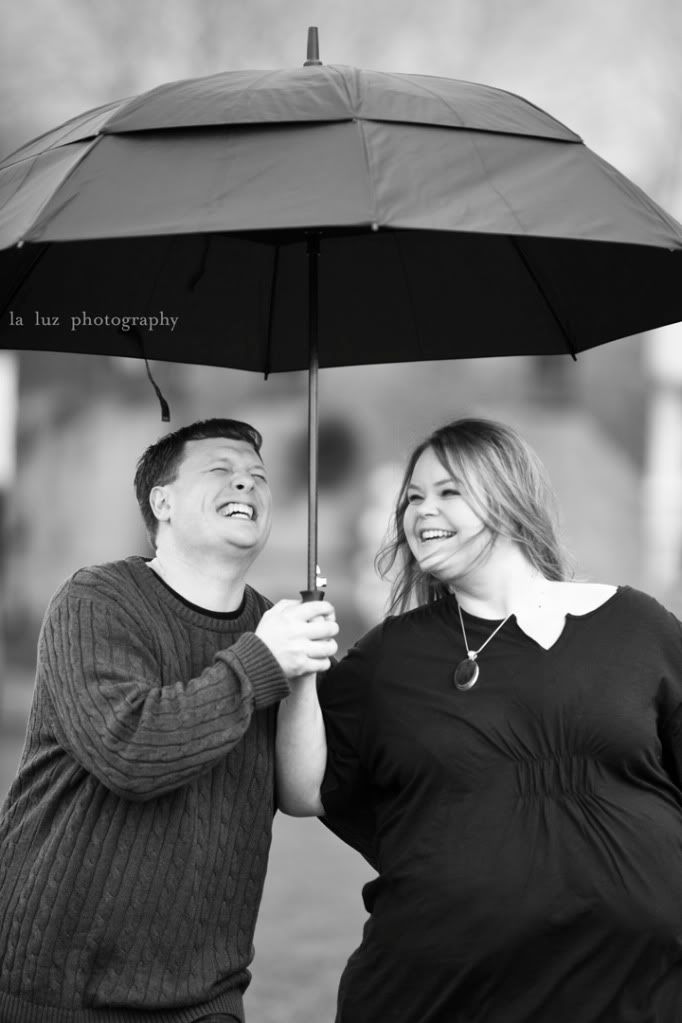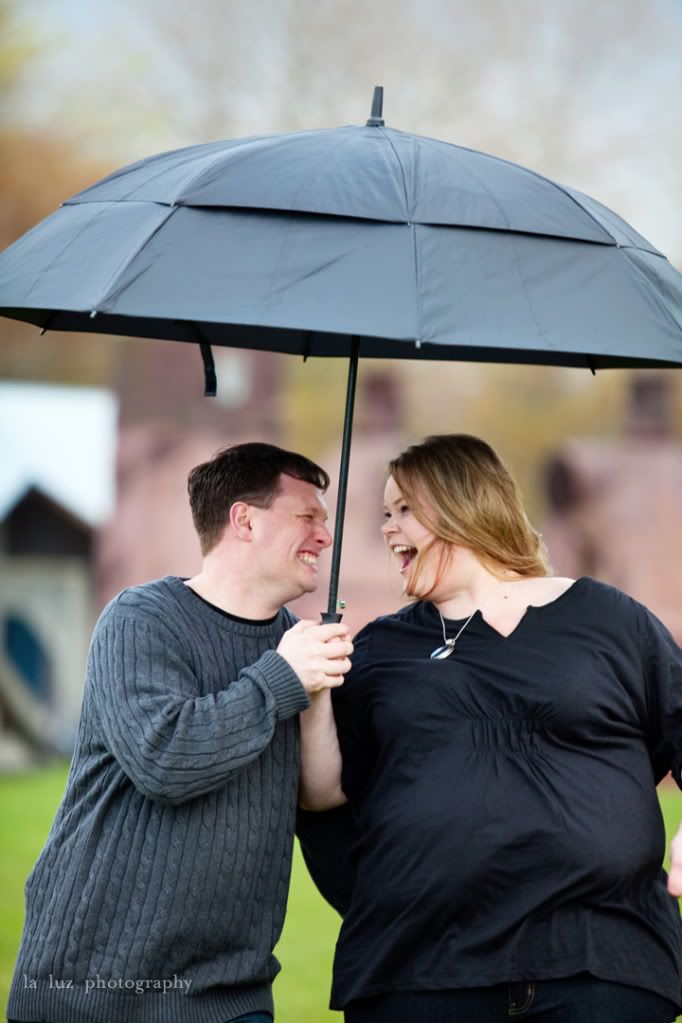 Beautiful: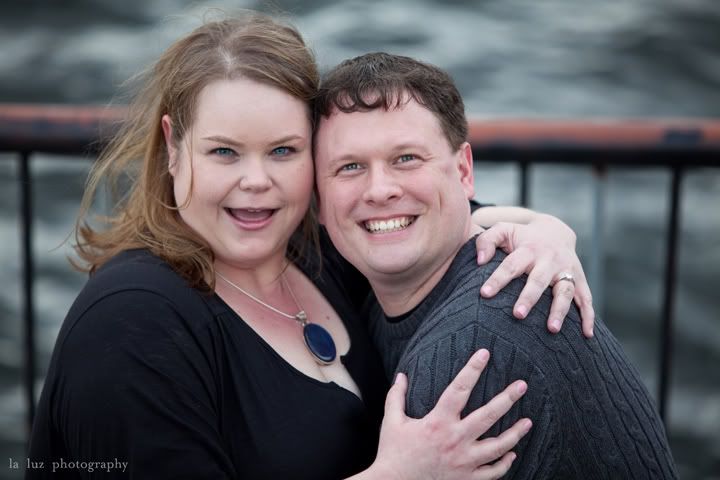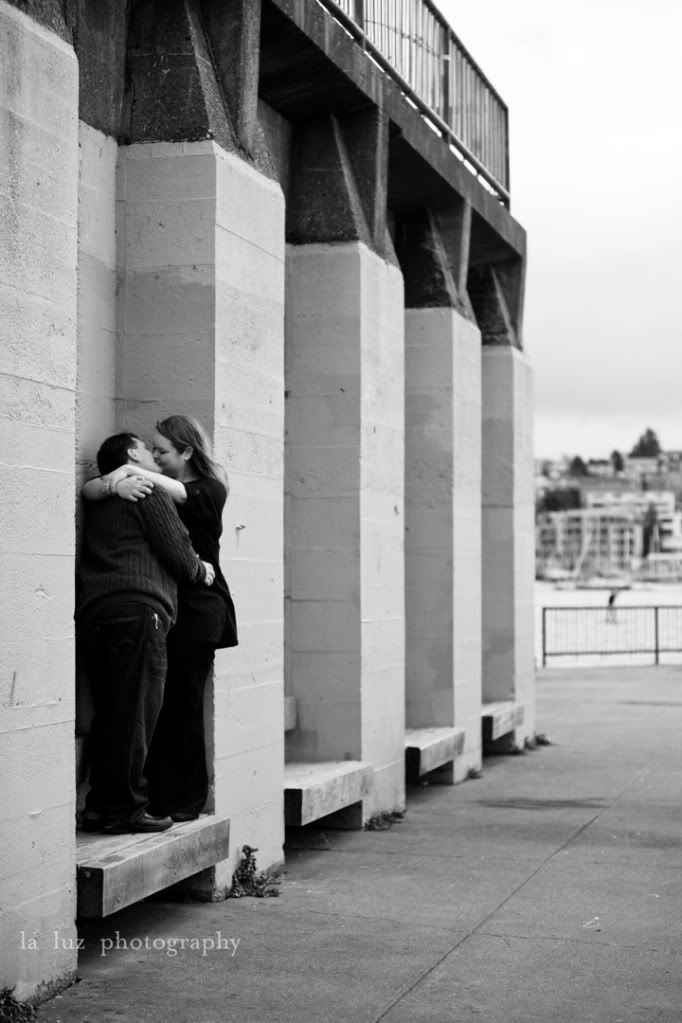 I swear, we barely went a minute between huge bouts of laughter. So much fun!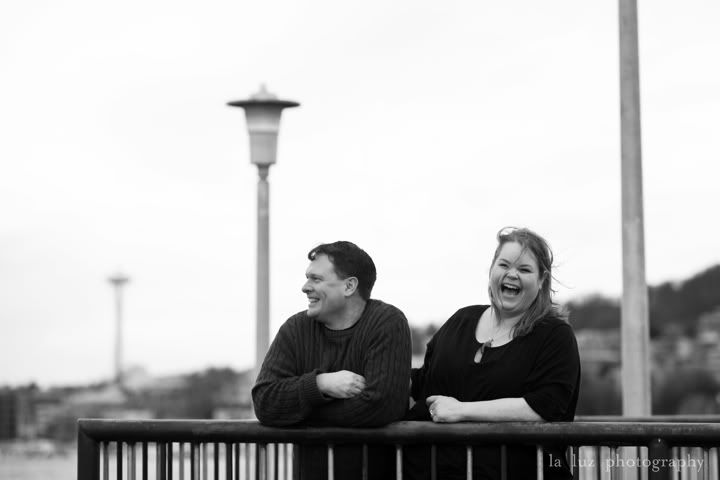 Love the red: