I love the Chateau Ste. Michelle winery for so many reasons. The wine is a big plus, but it's also such a photogenic location. I was thrilled when Maria and Brett settled on it for their springy engagement session. We lucked out with dry weather and the winery pretty much to ourselves. And of course Maria and Brett made awesome models. They even took my advice on wearing hot footwear. 🙂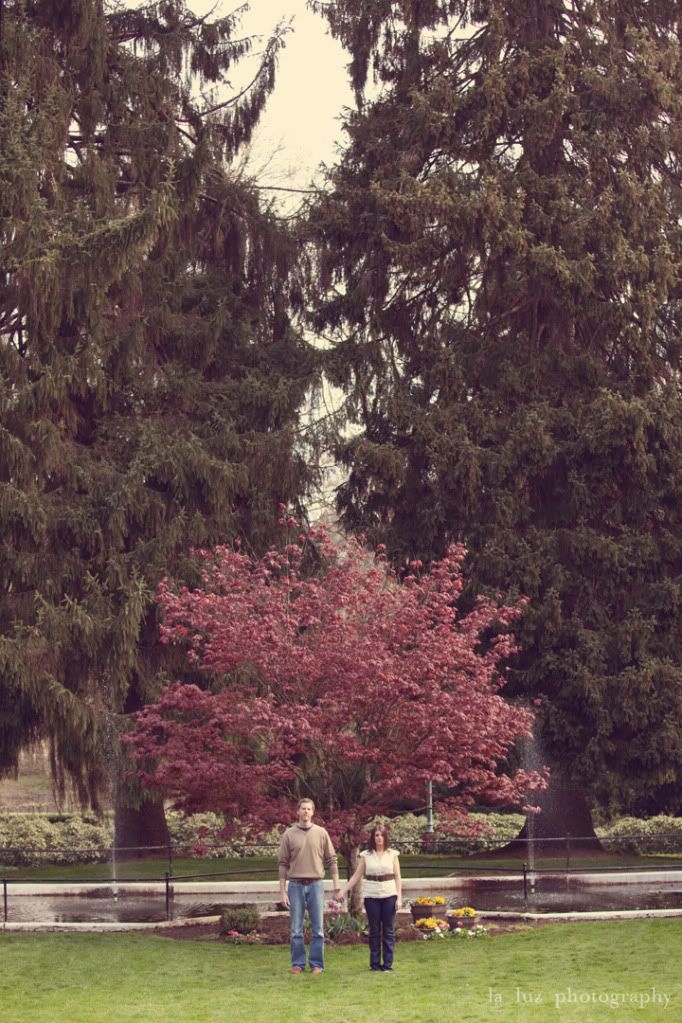 Right after processing this image I showed it to a friend of mine who pointed out that the cutout looks just like the outline of the Spaceneedle! I hadn't even noticed that, but it sure makes for a fun shot.


Gorgeous light:


Favorite:


Favorite:


I love how joyful Maria looks in this one:


Would make a perfect album cover, don't you think?