Alicia and Kane were married at the amazing Roche Harbor Resort on Friday 4/16. It was a beautiful day! The weather was warm and lovely for the cozy outdoor ceremony. I loved using the resort grounds for photos – there was so much there! We also traveled to a nearby park for some really incredible formals. All in all, it was an outstanding wedding. Alicia and Kane, we wish you the very best!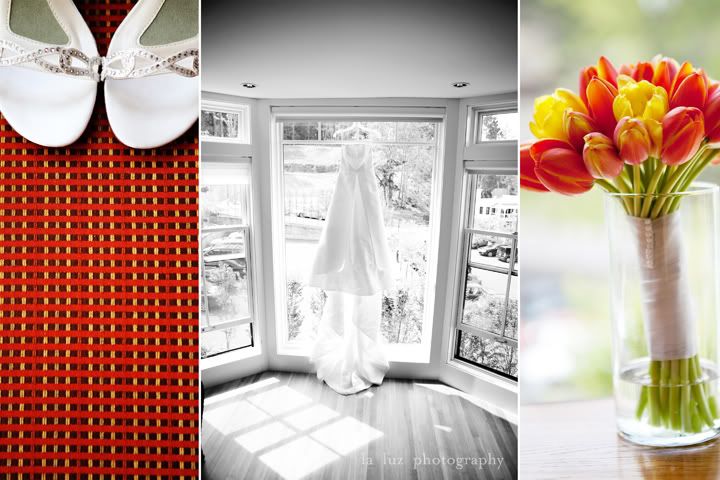 Alicia's "something old" was a ring her mom pinned to her crinoline.


I absolutely love this shot Ben got of the guys getting ready. Might be one of my favorites of all time.


Ceremony time, and another fantastic capture by Ben. This was taken moments before Alicia and her dad headed down the aisle. I love the looks on their faces – pure anticipation.


A little help with the train after the ceremony:


My favorites:


Some sweet reception details:


The cake pre-cutting:


And after:


This next series of three is one of my very, very favorites. Alicia is well-known for always wearing Chucks. She special ordered a pair that were personalized with her married last name, and surprised Kane with them on the wedding day. She asked for some special photos highlighting the shoes, and I was more than happy to oblige:


Finally it was time for the grand departure. Emphasis on the word grand. Yes, ladies and gentlemen, Kane and Alicia will go down in history as the first La Luz couple to fly away from their reception on a sea plane.


Floating off into the sunset:


Lift off: